Nico Collins Is the Biggest Winner of the Cooks Trade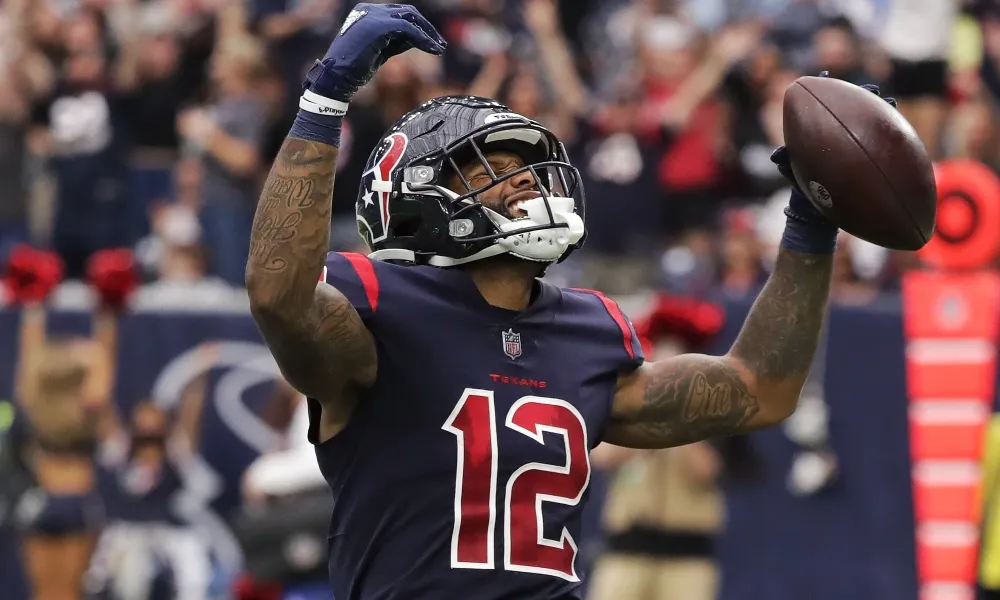 3/20/23
One of my main takeaways from early best ball drafts is that the wide receiver position is a ghost town in the late rounds. This effect is partly driven by early-offseason depth chart uncertainty. At running back, that uncertainty isn't as concerning. In fact, as Rashaad Penny signing with the Eagles reminded us, depth chart uncertainty can create massive home runs at RB.
But at receiver, drafting veterans without jobs is often extremely risky. Wide receiver is a talent-driven position. You can give a receiver all the routes you want, but if he can't get open anymore, it won't do much. By contrast, you can hand almost any RB the ball 15 times and have a fantasy-viable RB2.
And as we get into Round 15+ of best ball drafts, the WR talent pickings are very slim. But the best ball market is completely sleeping on one wide receiver who flashed serious breakout potential in 2022.
2nd-Year Mini-Breakout
As a prospect, Nico Collins was a dart-throw-level bet. He wasn't particularly productive in his four seasons at Michigan, but Collins was a very impressive athlete for his size (6-foot-4, 215). Collins also had a clear role at the NFL level. With a 15.0 career aDOT and a 10.9 career YPT, he was a big, athletic deep threat.
As a rookie, Collins wasn't particularly impressive. His 1.24 YPRR ranked last among all rookie WRs with 50+ targets. But – crucially – Collins was one of just nine rookie WRs to see 50+ targets in the first place. He wasn't great with his opportunity, but he earned an impressive amount of routes and targets in his rookie season.
And Collins' efficiency wasn't ideal, but it wasn't terrible either. He was far more efficient than several receivers with better draft capital who struggled to see the field, most notably Dyami Brown (0.82 YPRR) and Terrace Marshall (0.50). Those receivers looked like probable busts after dismal rookie campaigns. By contrast, Collins' efficiency made him more of an intriguing boom/bust bet entering 2022.
And while Collins didn't fully break out it in his second season, he showed promise. Unfortunately, Collins dealt with a mid-season groin injury, and then a foot injury ended his season after Week 13. So as a fantasy selection, he probably didn't help you much. However, Collins' 2022 season provided important signs for optimism.
First of all, Collins was far more productive in his second season. He jumped from 32 yards per game as a rookie to 48 yards per game as a sophomore. Collins was also much more efficient, delivering 1.68 YPRR. Among WRs from the 2021 class, only Jaylen Waddle (2.46), Amon-Ra St. Brown (2.40), DeVonta Smith (2.00), and Ja'Marr Chase (1.97) were more efficient while drawing 50+ targets.
Granted, those four receivers were significantly more efficient than Collins in 2022. But they are also top-25 best ball picks, while Collins is going in Round 16.
Offensive Quality
If you're trying to gauge the quality of a Houston Texans receiver over the last two seasons, and the only weapons in your arsenal are production-based efficiency metrics, no one will look very good.
But it's important that we get a sense of how talented the Texans' receivers actually are, because they are about to get a major quarterback upgrade. Even with the Panthers jumping ahead of them to the No. 1 pick, the Texans are in line to get a QB with far more talent than Davis Mills.
That's why metrics that can bring in untargeted routes are so appealing. To that point, Matt Harmon came away very impressed when charting Collins' early-season games in 2022, writing:
"Collins is dealing with an injury right now, but it's worth highlighting this well-under-the-radar promising receiver. He's showing a lot of good signs in a rough environment and was starting to put it in the box score prior to his injury. He can still have a good season once he gets back on the field.

If Brandin Cooks were to get traded, we're going to… well, maybe not the moon but whatever closest space area the Texans' offense can allow us to travel toward."
Collins also showed significant improvement in ESPN's receiver ratings in his second season. Like Harmon's Reception Perception, the metric can account for untargeted routes.
Collins struggled in the ESPN metrics as a rookie. He ranked WR76 out of 85 qualifying receivers and a dismal WR81 in open score.
But Collins was far better in 2022, jumping up to WR40 overall and WR55 in open score. Collins' improvement in open score is very encouraging. For one, he improved in a major area of weakness, which we love to see. Additionally, open score – which uses player tracking data to determine openness on both targeted and untargeted routes – is somewhat independent of quarterback play. With a new quarterback under center, operating a Shanahan-tree system, Texans receivers should see a huge boost in target quality.
Sure, Collins will have a rookie quarterback... which isn't ideal. But to begin his career, Collins caught passes from Davis Mills. Only Zach Wilson ranks lower in EPA per play over the last two seasons.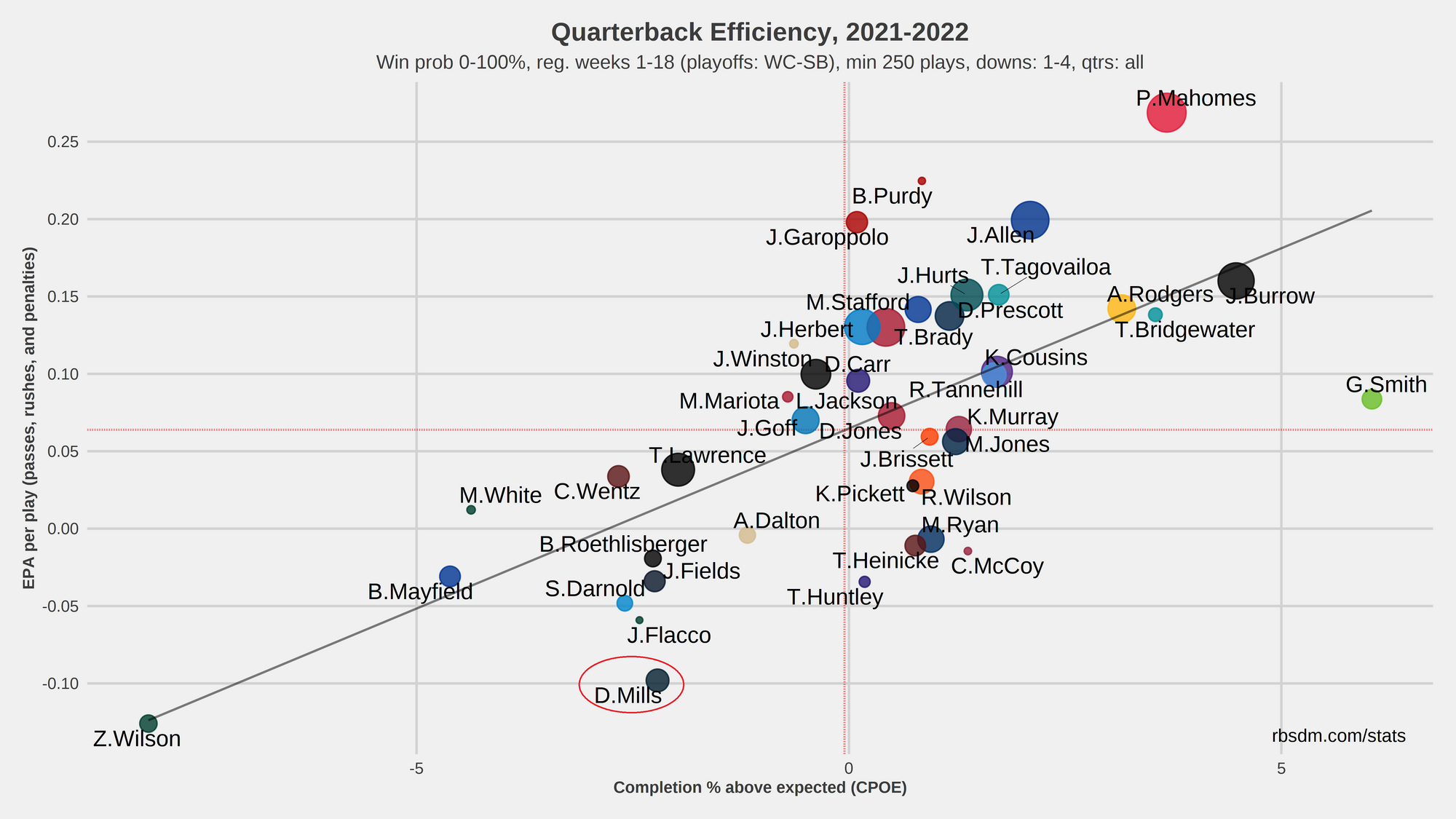 Collins is likely to have below-average quarterback play this year, but he should still easily see the highest-quality targets of his career.
Target Competition
While Collins should see an improvement in target quality, before this past weekend, it was reasonable to be concerned about how many targets he could actually earn. With Brandin Cooks now in Dallas, that is less of a worry.
But honestly, I was never that worried about Cooks and was drafting Collins heavily, assuming that Cooks' public trade request would eventually be honored. Had Cooks been in Houston this season, Collins' target share would have looked shaky, as would my early best ball teams.
But even without Cooks on the roster, Collins' target share is far from a lock. Robert Woods just got $10 million guaranteed, and the Texans may have him penciled in as their No. 1 receiver. But while Woods' contract signals intent from the front office, the coaching staff will not stick with that plan if Woods plays like he did last year. Coming off a torn ACL, Woods turned in a career-low 1.14 YPRR and was targeted on only 18% of his routes, down from a much stronger 21% rate in 2021. Entering his age-31 season, Woods is unlikely to slow Collins down – unless Collins isn't the guy we're hoping he is.
Moreover, while Woods and Collins will spend most of their time lined up outside, they have very different NFL roles. Woods hasn't had an aDOT above 9.0 since 2018. In other words, Woods is an underneath target; Collins provides a downfield element that the veteran does not. For now, Collins' bigger competition for snaps is likely to be Noah Brown, who is coming off a "breakout" season where he delivered just 1.25 YPRR. But, again, if Brown is keeping Collins off the field, it wasn't happening to begin with.
John Metchie currently looks like the most dangerous competition for Collins. The 2022 2nd-rounder profiles as an interesting YAC producer in Bobby Slowik's Shanahan-style offense. But Metchie profiled as an underneath option entering the league. If he hits, he's likely to be a more explosive version of Robert Woods.
NFL Draft Uncertainty
The Texans have six selections in the top 105 picks of this draft: 2, 12, 33, 65, 73, and 104. So they have plenty of opportunities to add a rookie WR, and likely will. But fortunately for Collins, this isn't a particularly strong WR draft class. The Texans are often mocked a receiver at No. 12, and that will only become more popular with Cooks in Dallas. But Houston could easily opt to wait until the second or third round to shore up the position, given that no WR appears to have locked up a No. 12 overall level of draft capital. If so, Collins could be in strong shape to play ahead of his rookie competition, given the lack of depth in this class compared to recent years.
But I won't lie – the draft could be a disaster for Collins. If the Texans select Quentin Johnston, they will be spending 1st-round capital on a player who projects for the exact same role in the offense as Collins. Alternatively, if they take Jaxon Smith-Njigba, he has the potential to soak up huge target volume, even if Collins still sees plenty of empty snaps.
NFL Draft Certainty
But... there is one thing we know for sure about the Texans' NFL Draft plan: They are upgrading at quarterback in a big way. At Collins' 16th-round ADP, we're looking for spike-week upside – ideally in the fantasy playoffs. And with a rookie quarterback potentially coming into his own down the stretch, Texans receivers could look far more appealing on rosters in December and January than they do now.
Collins' path to being the Texans WR you want is murky. But he is a bet-on-talent play at a bet-on-talent price. If the route-running improvement he flashed last year is real, his price will allow him to return value even if it takes him a few weeks to climb the depth chart, returning late-season value like a Darius Slayton-esque phoenix.
And... as things stand today, Collins looks to have the best odds of anyone on the roster to operate as the Texans' No. 1 receiver. Granted, there's a good chance their top WR has yet to play his first NFL snap. But still, in a barren late-round WR landscape, Collins provides a rare opportunity to bet on a receiver on an upward trajectory, playing in what could genuinely be the most improved offense in football.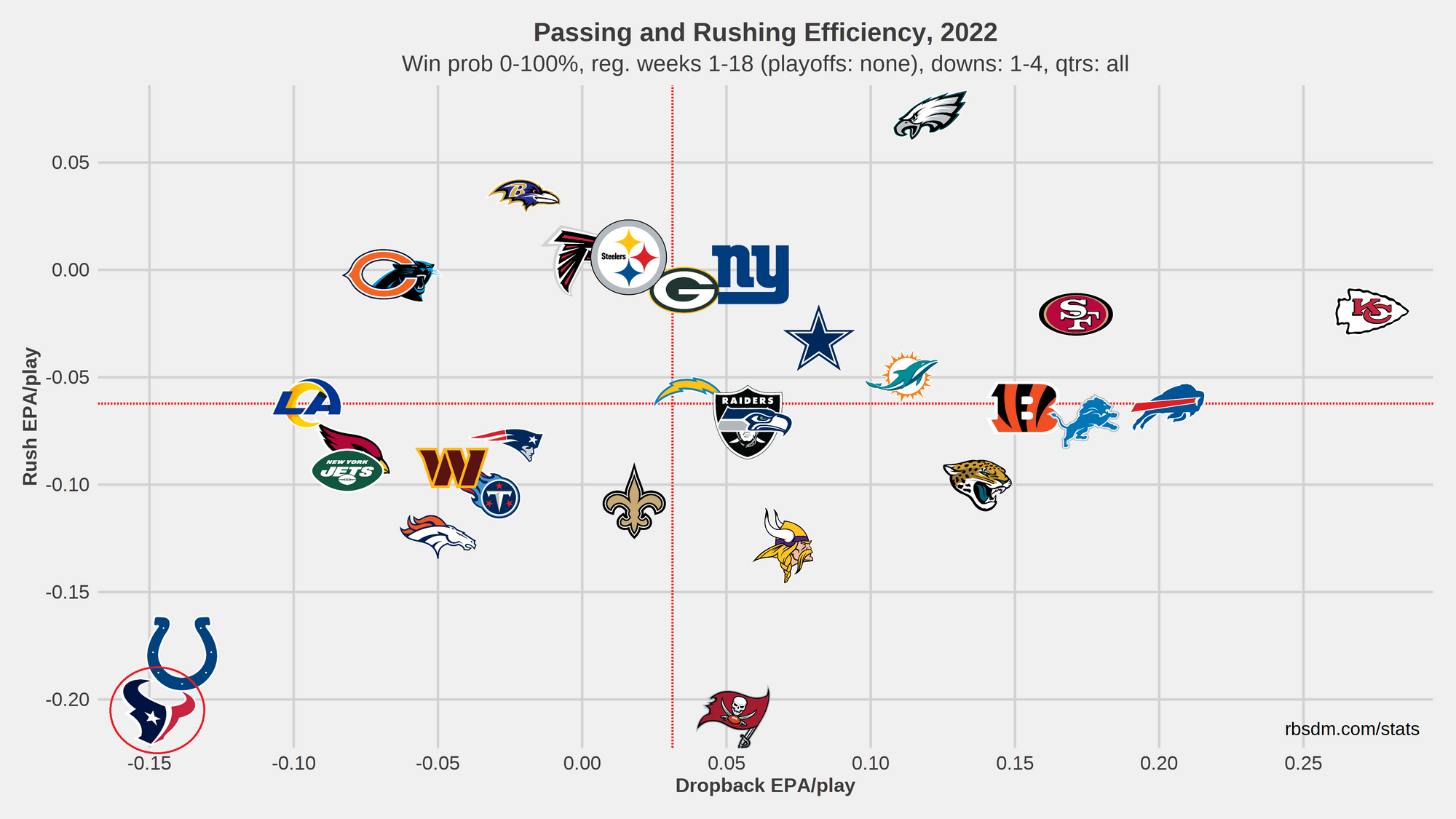 ---