Impact TEs in the Early Rounds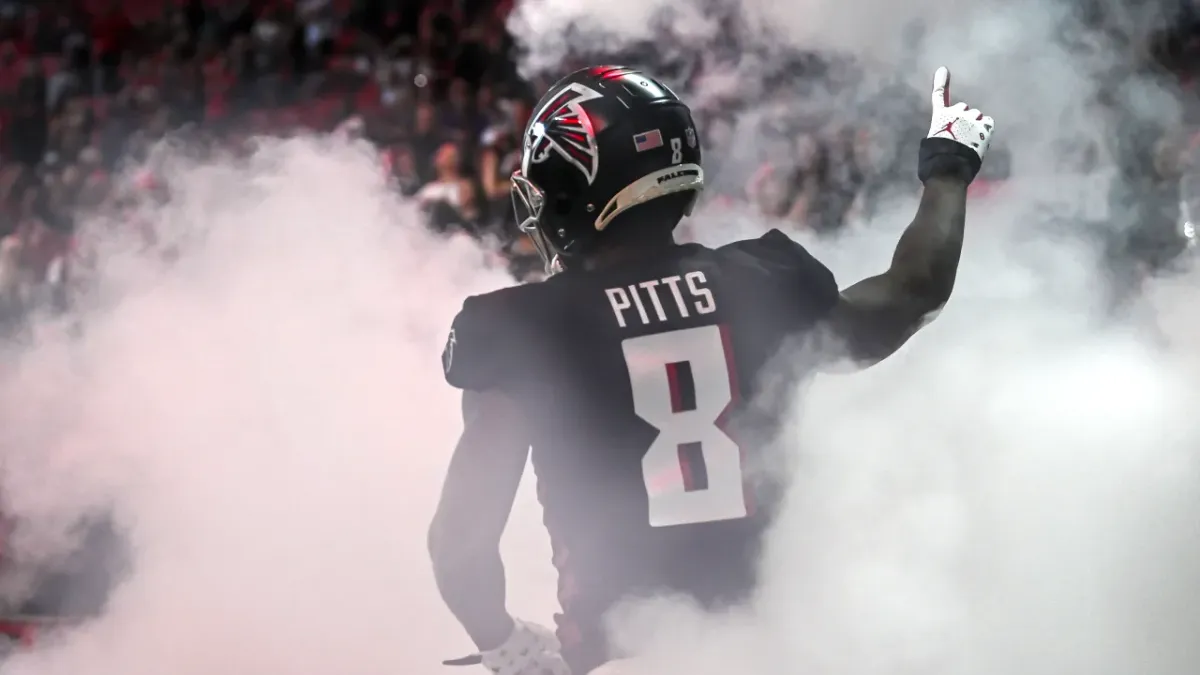 As I covered last week, if you're looking for an impact tight end season, Mark Andrews checks all the boxes. Yet somehow, he falls to the 3rd round of PPR drafts.
But while Andrews is a clear value, the other highly drafted fantasy tight ends require more consideration.
In this article, I'll be applying the impact TE profile to non-Andrews TEs going in the first 11 rounds of fantasy drafts (in order of Underdog ADP).
Impact Tight End Profile
High-end Route Volume
As measured by routes per game / route participation / play action route participation.
Blocking Goldilocks Zone
Run blocking is desirable.

Provides access to valuable play action routes.

Pass blocking is not desirable.

Can cut into route volume.
Route-Running Ability
As measured by ESPN's open score.
Priority Target on Offense
As measured by target share / targets per route / first-read targets per route.
Downfield ability
As measured by aDOT / deep target production
YAC Production
As measured by YAC per route and ESPN's YAC score.
Travis Kelce
Unsurprisingly, Travis Kelce checks the same elite boxes that Mark Andrews does.
Kelce logged 84% route participation last year for a Chiefs team that is as dedicated to the pass as any in the league.

Kelce posted an elite 35 routes per game in 2022 and a stunning 39 routes per game in 2021. With just 28 pass blocks on 776 passing snaps in 2022, there's no risk of him being diverted from route-running duties.
Kelce is also a solid run blocker, which keeps him involved on play action—a vital component of TE opportunity. Kelce logged 75% play action route participation, which was TE4 last season. He also caught 5-of-16 TDs on play action passes. Play action provided a significant boost to Kelce's fantasy production last year and there's no reason to doubt his involvement on run fakes again this year.
Given their WR situation, the Chiefs really don't have a choice; they have to lean on Kelce as a receiver. But let's be fair to Kelce here. He isn't just being propped up by his situation; he profiles as an elite receiver.
Kelce is coming off back-to-back open scores of 78—the 5th-best mark ever recorded by a tight end.

And the Chiefs aren't laid back about getting Kelce the ball; they prioritize him.
Kelce has seen a first-read target on at least 15% of his routes in every season since at least 2017. And last season, he posted a 19% first-read target rate.
And Kelce can still deliver big plays. Although his aDOT has dropped from his seam-stretching highs of 2017-2020, he still mixes in enough deep targets to provide big-play upside.
But even if Kelce's aDOT drops below 2022's 7.6, his elite YAC ability will provide an alternate path to explosive plays.
Among players with 200+ routes in 2022, Kelce finished TE1 in YAC/route. He wasn't quite as impressive in ESPN's YAC score, but he still turned in a TE9 season.
Kelce may be only a couple of months from turning 34, but there's little evidence of him slowing down. I can't imagine fading him.
Mark Andrews
Mark Andrews is such an elite value that he got his own article.
T.J. Hockenson
T.J. Hockenson can be expected to run a lot of routes this season, but I would also expect to be frustrated by some inconsistency.

Hockenson had strong 80% route participation last season, but if the Vikings need help protecting Kirk Cousins, they may call on their tight end.
Hockenson logged 31 pass-blocking snaps for the Lions (in seven games) and 40 more for the Vikings (in 11 games). Fortunately, his pass blocking rate dropped in Minnesota. The Vikings could occasionally lean on him to mute an opposing pass rush. But generally, Hockenson should see plenty of routes.
Hockenson will also benefit from a Vikings passing attack that produced the two highest route totals of 2022: Justin Jefferson (690) and Adam Thielen (674). Hockenson averaged an elite 36 routes per game with the Vikings last season, so the occasional pass-blocking assignment isn't a concern.
But Hockenson's run blocking is a minor concern. In his 11 games with the Vikings, Hockenson wasn't especially involved on play action, posting a play action route participation of just 52%. On non-play action, Hockenson was involved at a much higher rate, posting 91% route participation.
The Lions played things similarly. On non-play action, Hockenson logged 90% route participation in seven games with the Lions. But that rate dropped to 42% on play action. This usage is a red flag for Hockenson's TD upside, given how fruitful play action routes have been for tight end TD production.

Fortunately, Hockenson isn't a terrible run blocker, so it's possible he's more involved in the play action game in his second year with the Vikings. But it's something to keep in mind for a player who has never scored more than six TDs in any of his four seasons.
But while TDs are a minor concern, he should have an important role in the Vikings' passing game. On top of an elite 36 routes per game with the Vikings, he appears to be an important piece of Minnesota's offensive game plans.
This shouldn't be surprising. Since entering the NFL, Hockenson has consistently been a big part of offensive game plans. He's seen a first-read target on at least 15% of his routes in every season of his career; after joining the Vikings, he jumped to an elite 21% rate. It's likely that number dips once Jordan Addison gets up to speed, but Hockenson wasn't running empty routes last year—the Vikings were looking to get him involved.
Still, if Addison emerges as a high-end playmaker alongside Justin Jefferson, it could create a target squeeze. Hockenson's outlook will be especially concerning in those scenarios if he doesn't improve on last year's unimpressive route running.

Fortunately, Hockenson flashed high-end route-running ability in 2021. In his second season with the Vikings, it's reasonable to expect him to bounce back to those levels again.
And Hockenson can be pretty fun when he sees enough targets. While Hockenson isn't a premier seam stretcher, he does bring an explosive superpower to the table: YAC ability.
In 2022, Hockenson produced a very strong 0.81 YAC per route. He also finished TE12 in ESPN's YAC score. His after-catch ability creates huge spike-week upside when combined with his route volume and potential for targets.
Hockenson is not the slam dunk receiving bet that Mark Andrews or Travis Kelce is. That is pretty clear. Kelce and Andrews profile as elite No. 1 receivers with TE eligibility. Meanwhile, it's possible that Hockenson falls to No. 3 in Minnesota's target pecking order by the end of the season.
In fairness, Hockenson goes four rounds later than Kelce and two rounds later than Andrews in drafts. So his non-elite profile comes with a non-elite price. But even compared to George Kittle, Kyle Pitts, Dallas Goedert, and Darren Waller, Hockenson feels pricey.
Still, Hockenson has demonstrated a massive single-week ceiling and is set up for elite route volume in a potentially high-scoring offense. He hasn't been a target for me, but that's based purely on his price relative to the other high-end options. From a weekly upside perspective, he's a scary fade.
George Kittle
George Kittle is a fascinating player. It's hard to imagine a tight end with a more volatile profile.
Kittle tied for the TE1 in route participation last season, but even still, he only averaged 29 routes per game.

But as Kittle just reminded us, he can produce an impact season on that level of opportunity. Still, as part of a lower-volume passing offense, Kittle doesn't have a lot of margin for error.
But don't blame Kittle's inconsistency on his blocking. Kittle's elite run blocking is actually a major advantage.
Entering 2022, Kittle had never scored more than six TDs in a season. Then in 2022, he got in the end zone 11 times. As is commonly the case for TEs, a big chunk of those TDs (4-of-11) came on play action. Kittle's ability to dominate in the run game earns him the right to soak up run-fake routes... and that paid off in a big way last season.
And when Kittle has the ball in his hands, he's very hard to stop. In 2018 and 2019, he posted absurd marks of 1.79 and 1.73 YAC/route. And of the 154 TE seasons recorded in ESPN's YAC score, Kittle has four appearances in the top 12, finishing TE2 (2018), TE4 (2020), TE8 (2021), and TE11 (2019).
Kittle fell below those heights in 2022 but was still excellent with 0.86 YAC per route and a TE5 finish in YAC score (TE40 all time).
But despite being a YAC god, Kittle's incorporation into the 49ers' game plan is frustratingly inconsistent. In 2022, Kittle saw a first-read target on just 12% of routes, a concerningly low rate in line with players like Gerald Everett and Mike Gesicki.
Like Dallas Goedert, Kittle is a far better player than his place in the 49ers' target hierarchy would suggest. But his lack of priority in the passing game will likely generate a highly inconsistent production profile.
If you plan to draft Kittle in a managed league, be prepared to lock him into your lineup and ride out some rough weeks while hoping for a spike week.
But betting on Kittle to generate a production spike isn't just blind hope. He really is an exceptional receiving talent. On top of providing a ton of value after the catch, he's excellent at getting open.

Since 2018, Kittle has finished TE4, TE3, TE3, TE3, and TE3 in open score. The dude consistently gets open.
Unfortunately, Kittle competes for targets in an offense that is absolutely loaded with offensive weapons. Kittle is a fantastic receiver for a tight end. Still, it's hard to blame Kyle Shanahan for prioritizing the versatility of Deebo Samuel or Christian McCaffrey or the superior route running of Brandon Aiyuk (81 open score in 2022).
Still, when schemed for, Kittle immediately becomes one of the most explosive weapons in football. It'll be a bumpy ride, but Kittle's single-week ceiling is well worth his 6th-round ADP.
Kyle Pitts