Coming This Summer: Early Round RB Targets and Legendary Upside Scenarios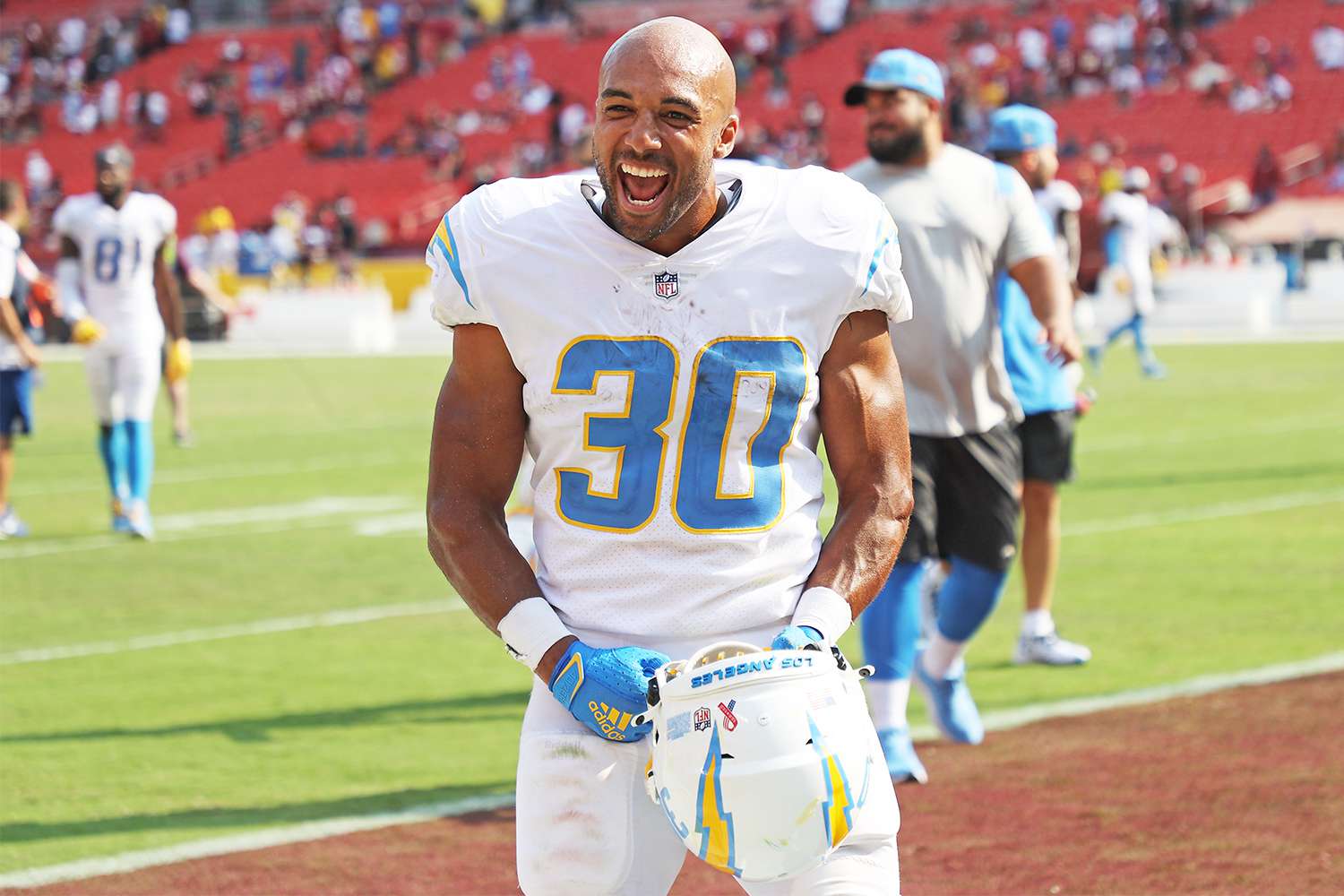 In 2021, I published an article on NBC Sports Edge that dug into a fantasy football trend I'd been thinking a lot about – only one or two running backs in a given season were emerging as true difference-makers. This created two issues. First, drafters were ruining a lot of teams by drafting RB busts as they searched for those difference-making seasons. Second, simply sitting out of the hunt was risky in its own right, because one of your teammates was likely to hit on a special season instead.
But I thought we had a couple of advantages. First, it wasn't clear to me (and still isn't) that most drafters are actually hunting for RB upside in the early rounds. In fact, many fantasy football players will explain their early-round RB picks in the terms of seeking safety. "He's gonna get all the touches there"... that sort of thing. While workload is certainly a component of what makes a massive fantasy season, it is not everything. To help dial in early-round RB targets, I created a profile from 36 RBs who hit 23+ points per game while playing 12+ games. I dubbed these legendary seasons.
Over the last two years, I've used that profile to peer into the future and see exactly how the upcoming season will play out. Granted, things haven't played out precisely as I've predicted quite yet, but take that up with the multiverse.
Although, in writing Jonathan Taylor's Legendary Upside scenario for 2021... I wasn't far off.
"In 2021, Jonathan Taylor becomes a clear workhorse in his second season. The idea of Taylor seeing a sub-50% snap share, as happened seven times in 2020, becomes laughable. Taylor's clear lead-back duties help him eat into Nyheim Hines' receiving role. His receiving volume is also aided by the Colts' schedule, which pits them against the NFC West. All four games are high-scoring affairs, where Taylor averages 5.5 receptions per game. The fact that two of these games are in Weeks 1 and 2, with Carson Wentz immobile and looking to check down, is especially helpful. Taylor averages 4.1 receptions per game for the entirety of 2021.

Taylor's rushing production is somewhat streaky. He's at his best when the Colts can lean on him in positive game scripts. As a result, he appears in 30% of GPP lineups when the Colts host the Texans in Week 6. The chalk hits when Taylor delivers not one, but two 30+ yard rushing TDs, which have contrarians crying into their sour beers.

Behind a top-three offensive line, Taylor is unstoppable at the goal line. He scores 20 TDs in 16 games on 2.3 green-zone opportunities per game. Taylor delivers a 25 PPG season in 2021, and is regularly selected at the 1.01 in 2022 drafts. "
Sure, Taylor's two TDs against the Texans in Week 6 didn't end up being from 30+ yards out... but give a guy a break. Seeing the future is tough, my eyes were tired. Most importantly, I listed Taylor as a target in 2021 drafts.
In 2022, this was my recommendation on Austin Ekeler:
"Ekeler plays below 210 pounds, which has been a red flag in terms of goal-line usage. He also hasn't had a goal-line role outside of 2020. However, Ekeler averaged 1.8 goal-line opportunities per game last season, which is a borderline elite mark. So despite his size and usage under previous coaching regimes, Ekeler -- on an elite offense with a very good offensive line -- has a ton of TD upside.

The main risk for Ekeler is that Isaiah Spiller emerges as a capable rotational player. With his all-around skill set, Spiller could steal just enough receiving work and goal-line opportunities to be annoying. Fortunately, Spiller appears to be behind Joshua Kelley for the time being. He's also dealing with an ankle injury that has his Week 1 status in doubt. I would expect Spiller to eventually be the No. 2, but he had plenty of red flags as a prospect and doesn't appear close to eating into Ekeler's role.

Managed League Recommendation: Target"
The Legendary RB concept applies more to managed leagues than to best ball because in best ball, simply having reliable scores at the RB position tends to be more helpful. In managed leagues, you have to deal with your teammates finding RBs off the waiver wire, and you don't have the advantage of WR spike weeks automatically hitting your lineup – increasing the power of early-round WRs. However, as we move into the era of tournament best ball with massive prizes at stake for being able to outscore a large field in a single week... building a team with high-upside archetypes seems fairly important.
Once we get into the summer, I'll publish my 2023 early-round RB targets. For now, I'll say this... you're probably not drafting enough Breece Hall.
---