Coming This Summer: The Walkthrough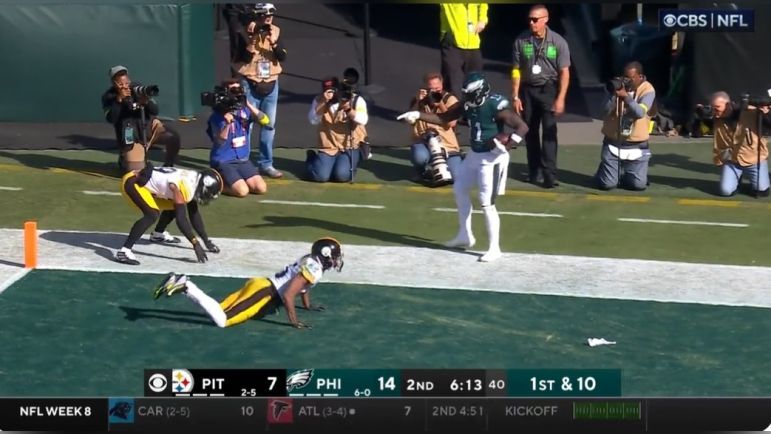 Since 2021, I've been writing a weekly preview column called The Walkthrough. I've published the article on Fridays, and it has been a game-by-game preview of the Sunday-Monday slate of games.
This year, I plan to stick with the Friday publishing schedule. However, I may experiment with streamlining the article. Essentially I'd like to cut out elements that I think you'll probably get elsewhere and focus on the matchups and situations that I think deserve the most attention.
I will publish the Week 1 Walkthrough a week or two before kickoff... and that one will probably be pretty full on. From there, though, I'll probably pare things down a bit to hopefully make it more digestible but just as actionable.
If you're not familiar with the article, here's a selection from one of my better calls from last year. This is from the Week 8 Walkthrough, discussing A.J. Brown, who went on to post nearly 40 PPR points before the Eagles pulled their starters.
"This week, Hurts gets a Steelers defense that is quite poor against the pass, particularly at quickly getting to the quarterback; Pittsburgh ranks just 26th in quick pressure rate. This is important because allowing quick pressure is the biggest weakness of the Eagles' passing attack. But if the Steelers aren't able to get to Hurts quickly, they could be in trouble against him, given that they rank 23rd in dropback success rate.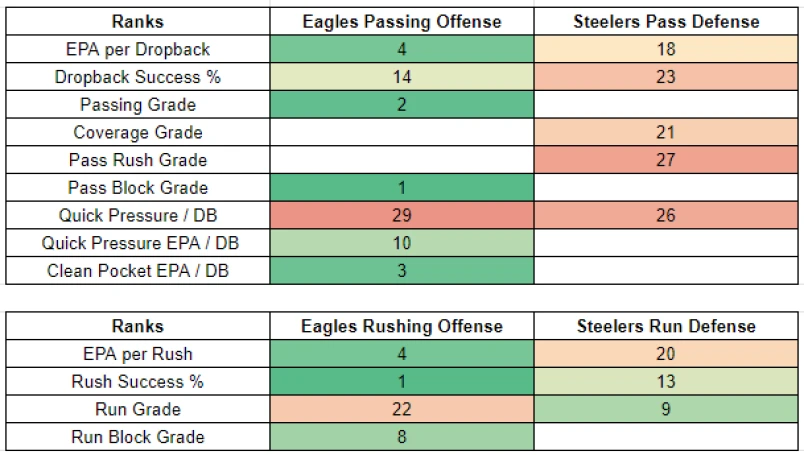 If Hurts has more time to throw, it could mean a big day for A.J. Brown. Brown's 10.4 aDOT isn't much higher than DeVonta Smith's 9.5, but he has been less involved in the screen game. Brown has seen 10% of his targets on screens, with Smith at 17%. And on non-screen routes, Brown has been absolutely dominant with a 2.86 YPRR. Among wide receivers with 100+ routes, only Tyreek Hill, Justin Jefferson, and Stefon Diggs have been more efficient.
The Eagles appear to have multiple gears to their offense. But the primary method of attack, when they can protect Hurts and lean into the downfield passing game, runs through Brown. They are very well-positioned to roll out a Brown-centric game plan this week, making him one of the best plays at any position."
---